Anderson Tube Company, Inc. Profile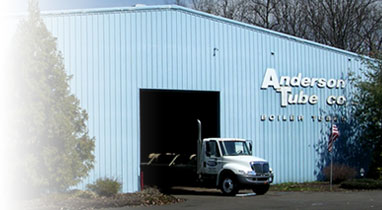 Anderson Tube Company, Inc. is a stocking distributor of high quality pressure tubing certified to SA-178 Grade A and SA-214. Specializing in boiler tubes, condenser tubes and heat exchanger tubes, all Anderson Tube products are made in the USA.
We maintain a 1/2 million foot inventory of carbon steel pressure tubing in diameters of 1.0″ through 3.5″. Our 20,000 square foot warehouse and computerized systems are designed for quick, efficient processing of your orders, including precision cutting when needed. Furthermore, we can provide a variety of tubular products not found in our inventory on a direct shipment basis.
Our customers include mechanical contractors, original equipment manufacturers, fabricators, end users, exporters, tourist railroads, utility power plants and other distributors located throughout the U.S., Canada and overseas.
We have earned our excellent reputation as a responsive and competitively priced boiler tube supplier. Service and value are the principles upon which Anderson Tube was founded in 1961 and to which we remain dedicated today.
When you contact Anderson Tube you can be assured of a rapid response from a knowledgeable professional.